This year Emico have chosen "The Carer Support Team" as its Charity of Choice for 2019. It's a fantastic charity who do great work for the community.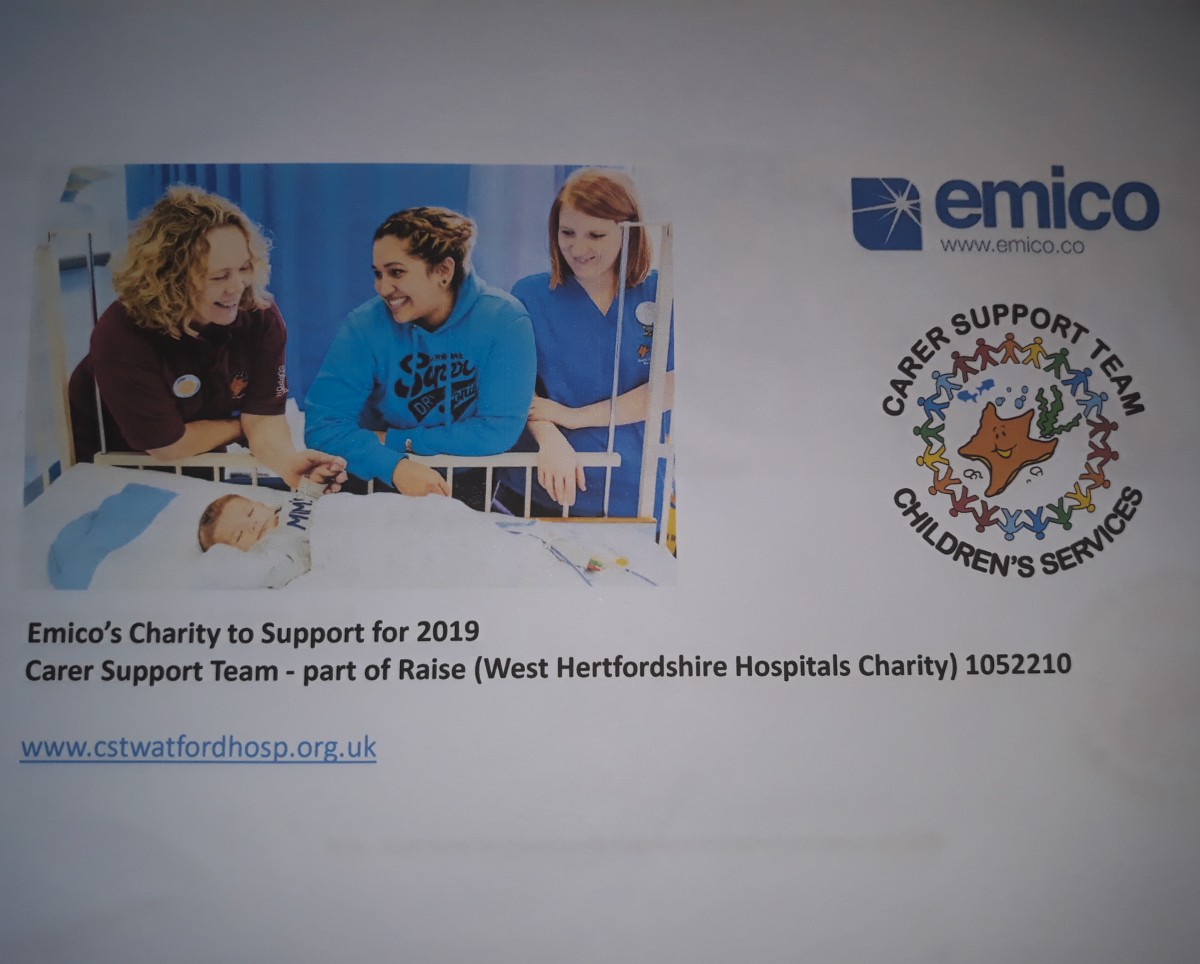 The Carer Support Team is a volunteer service that gives practical and emotional support to the parents and carers in Starfish Children's Ward and the Children's Emergency Department at the Watford General Hospital.
Their support helps parents and carers to better care for their sick child. Their trained volunteers provide practical and emotional support. This includes sitting with a child while their carer takes a break to get food or have a shower; providing carers with a pack of toiletries; helping a carer to compile questions for medical staff; providing a listening ear; organising an interpreter and providing practical information about the hospital such as parking concession rates or where to get food. Throughout the year, we will be providing support to the charity by participating in a variety of activities.
For more information on the Carer Support Team:
www.facebook.com/CarerSupportTeam/
@CSTWatfordHosp